+ Toggle navigation
Technical rooms

The technical rooms such as UPS room, water heater room, switch room, battery room, assure the normal function of the whole building.
The sense cables are installed surrounding the base of the equipment (eg: water heater), in a position where the leaking water would first appear,
mounted in a drip pan;
mounted directly on a concrete pad (as illustrated).
There are a few factors to take into consideration when deciding where exactly to place the sense cables. Contact us for a tailored solution for your project.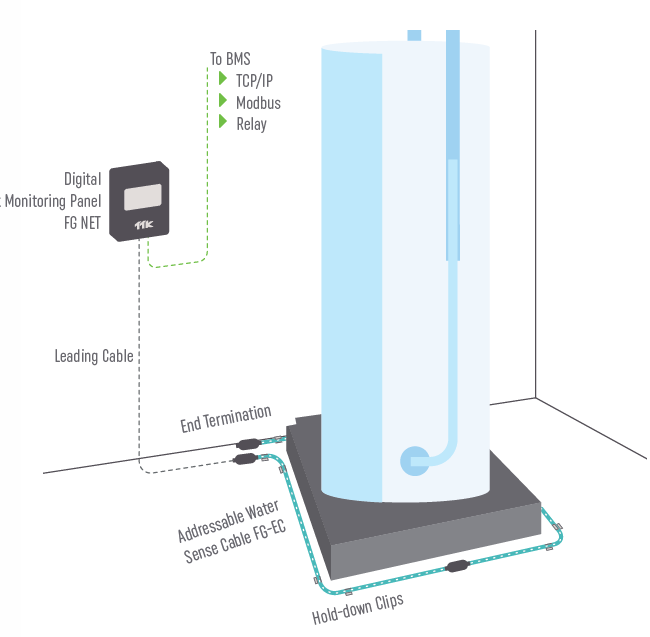 TTK water leak detection system for water heater application