+ Toggle navigation
Generators

Diesel Oil Leak Detection for Generators
On many facilities, emergency generators are the last line of defense when there is a utility failure or a catastrophic event. Non-detected diesel oil leakage on generators (which are often located in areas without daily inspection) can be extremely detrimental with potentially severe consequences, especially in data centres, health care sites, airports, or critical mission facilities.
The TTK diesel oil leak detection solutions for generators are specially designed and developed to protect diesel generators and their supporting diesel system as storage tanks and diesel distribution pipes.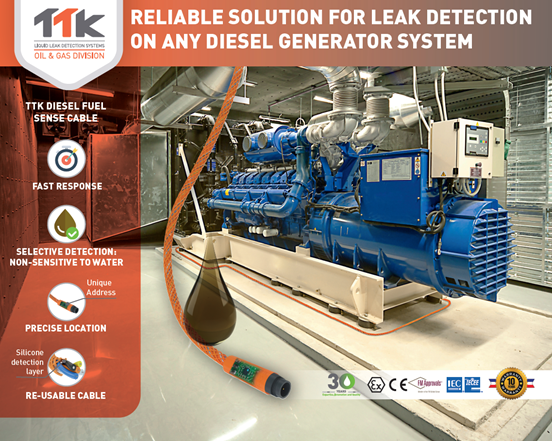 TTK addressable diesel leak detection system allows reliable and fast detection at a very early stage of oil leaks on any diesel generator system.
The FG-NET unit is versatile, since both oil and water sense cables can be monitored and managed independently by one single unit. If a TTK water leak detection system with FG-NET is already installed, it is easy to extend the existing system by adding oil sense cables or point sensors to monitor the required area for possible oil leaks.
In cases where a TTK system is not already installed, an alternative cost-effective solution would be to use a separate small locating alarm unit (eg FG-ALS8-OD or FG-ALS4-OD). This type of leak detection panels allows a quick installation of up to 8x12m / 4x12m meters of oil sensing cables.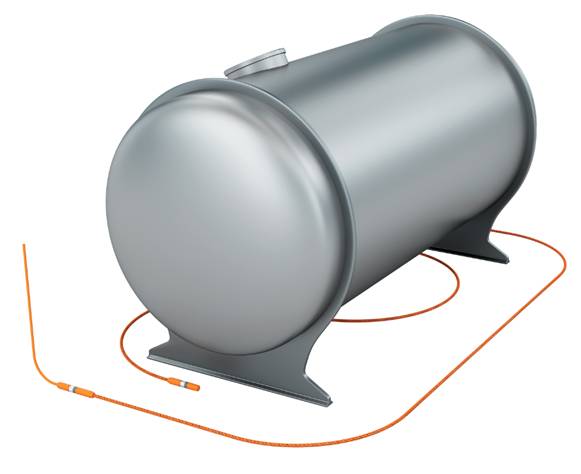 To view our solutions :