>
>
>

Airports (Jet fuel hydrant systems)
+ Toggle navigation
Airports (Jet fuel hydrant systems)

Hydrocarbon Leak Detection for Jet Fuel Hydrant Systems
A leak in the underground pipes of hydrant fuel systems in an airport, an air force base or a petrol station could result in significant environmental, safety and negative-cost impacts.
The key of leak detection in airports or in air force bases is to accurately locate the leak on a few kilometers of pipelines which are positioned under the apron.
TTK proposes the suitable answer to detect and locate leaks for airport fuel hydrant systems with its oil leak detection system. The sense cables are installed along the pipelines and serviced through access risers in the apron, ensuring a continuous protection of the whole pipeline. In the event of fuel / gasoline / jet fuel leak, the TTK system provides accurate location of the leak, thus greatly reducing the time and financial cost associated with identification and repair.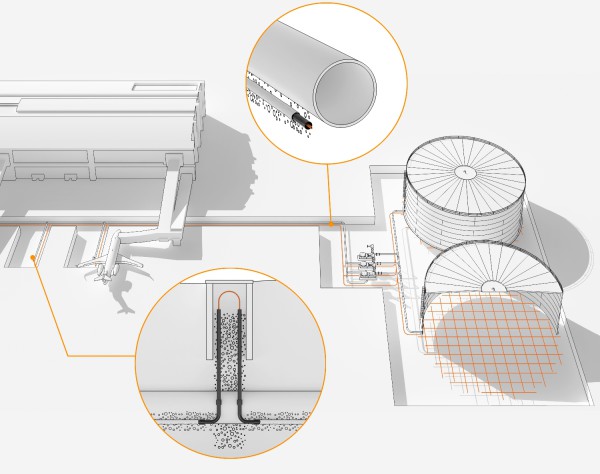 Case Study
TTK Fuel Leak Detection System in Mexico City Airport
To read this case study in printable PDF format.