+ Toggle navigation
Pipelines

Hydrocarbon Leak Detection for Pipelines
The main challenges of hydrocarbon leak detection in the pipelines come from the underground installation and the long distance.
The TTK oil leak detection system is based on detection by physical contact (absorption) between the liquid hydrocarbon and the sense cable (FG-OD). The sense cable will be located along the pipeline.
Liquid, even in small quantity, is detected as soon as it comes into contact with the sensing cable. FG-OD leak sense cables are addressable, fully reusable and can simultaneously detect several leaks over long distances.
TTK has developed special connectors ensuring high level water tightness (corresponding to IP68 rating); this guarantees trouble-free operation in underground service.
Additionally, the TTK leak detection system has a dedicated leak detection digital unit FG-NET-LL to ensure proper monitoring of pipelines on long distances, detecting and locating accurately one or several leaks at an early stage.
Furthermore, compared to traditional methods, it offers the unique feature "Dynamic Leak Evolution Analysis" which allows the operator to monitor the leak's progression in time and therefore react quickly and repair the leak according to it's magnitude. (Find out more)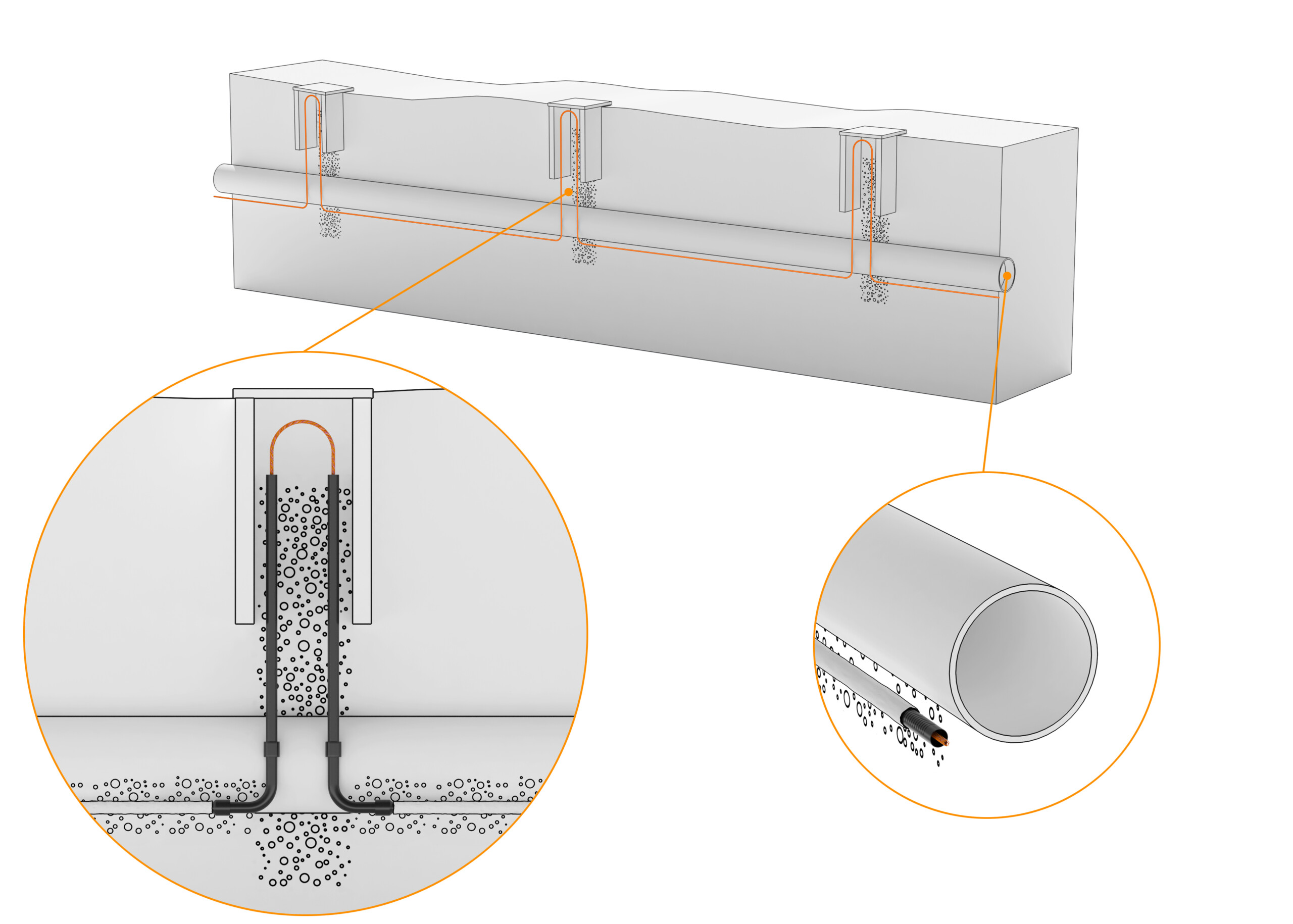 To view our solutions :