>

TTK Project Case Study: TTK in a new office building, London
+ Toggle navigation
TTK Project Case Study: TTK in a new office building, London
TTK WATER LEAK DETECTION SYSTEM IN A NEW OFFICE BUILDING, LONDON, UK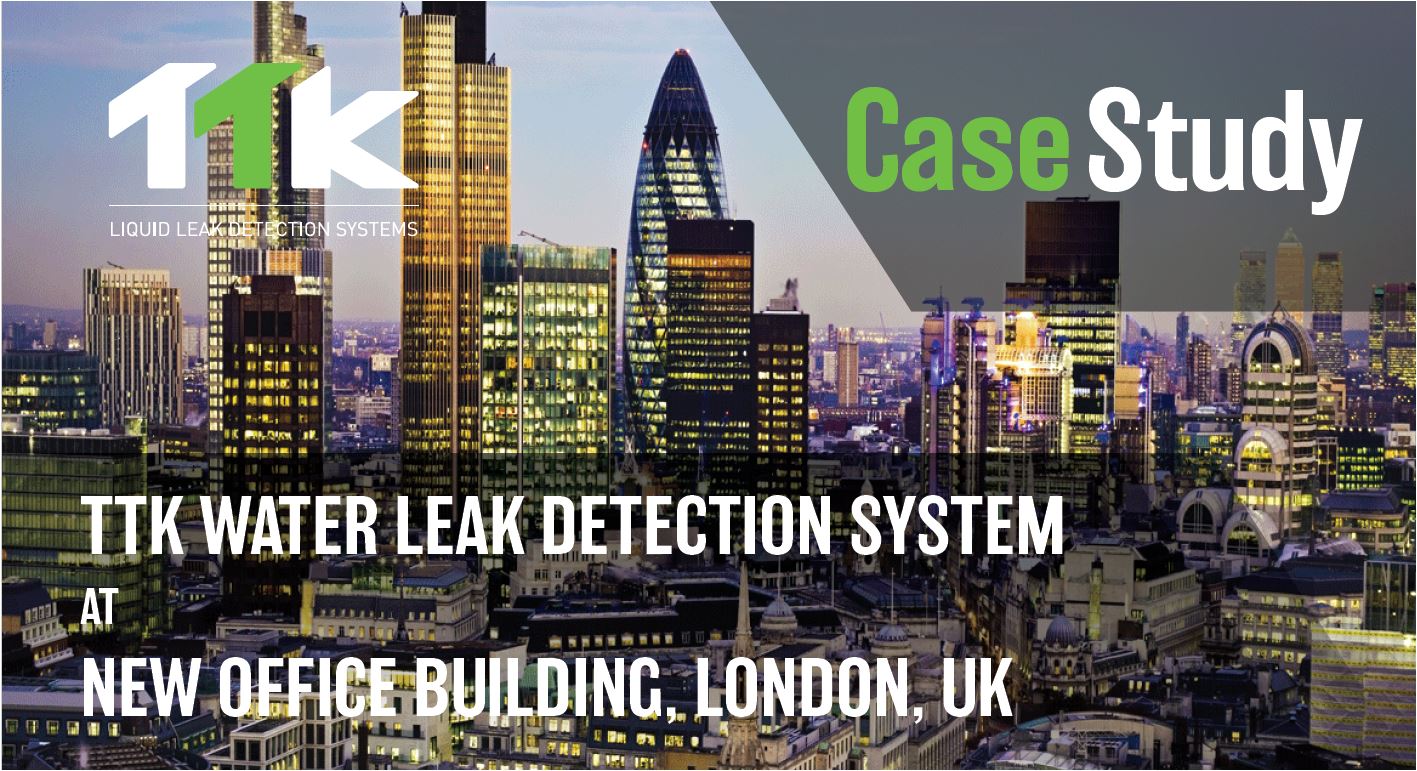 View the case study in PDF format. 
Project Background
The new headquarters of this leading financial services company is situated in the City of London. This world-class office building, completed in 2016, provides over 700,000ft² (66,890m²) of new space across 12 floors.
TTK's Solution 
Hardware:
To protect numerous technical environments in this massive building - 15 levels in total from the basement to the roof - 4.5 km of water sense cables were installed. Two FG-NET monitoring panels (located in the Building Management Office) and ten FG-BBOX satellite panels (located on five levels) supervise these sensing cables. They alert and pinpoint alarms on the maps in the case of a leak occurring.
Some examples of areas protected by the TTK water leak detection system are corridor pipework, CRAC room, manifold box, plant room, vend area, hub room, pantry, toilet corridor, business lounge, and welfare room.
Both linear and sector mode water sense cables (FG-EC and FG-ECS), as well as point sensors (FG-ECP), were installed, some being around the perimeter and others in a straight layout,  depending on the specific area to be protected.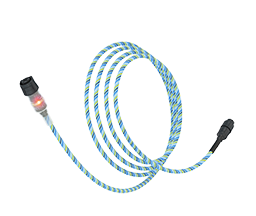 FG-EC addressable water leak detection cable with embedded microprocessor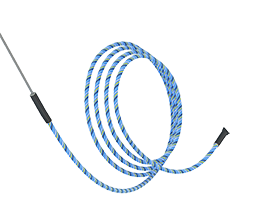 FG-ECS water leak detection cable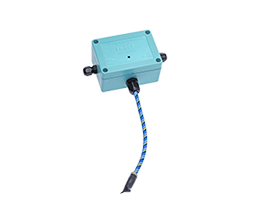 FG-ECP addressable water leak detection point sensor
Software:
To ensure efficient 24/7 monitoring of leak detection in the building, a monitoring computer and web interface browser (located in the Technician's Room) are also used.
The FG-NET digital panel can be fully configured individually via its touch screen and, in the case of multiple panels and satellite panels (FG-BBOX and FG-RELAYS) being installed, all configuration can be carried out on a centralized computer via the FGNET Web Interface.
All information regarding the site's panels (such as the panel name, number of connected cables, number of alarms, the total length of detectors and IP addresses) can be viewed and controlled remotely from this same centralized computer. For example, the real-time alarms on all FG-NET and FG-BBOX panels can be viewed and quick actions relating to the alarms put in place, such as "acknowledge alarm", "stop sound" or "eject the concerned cable".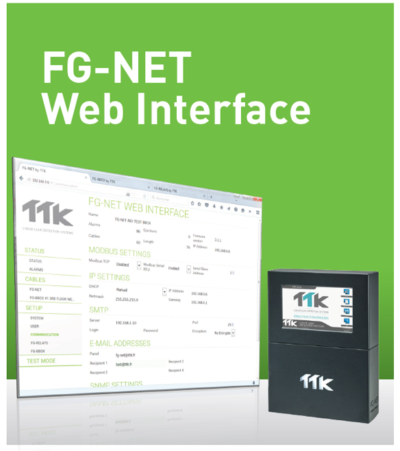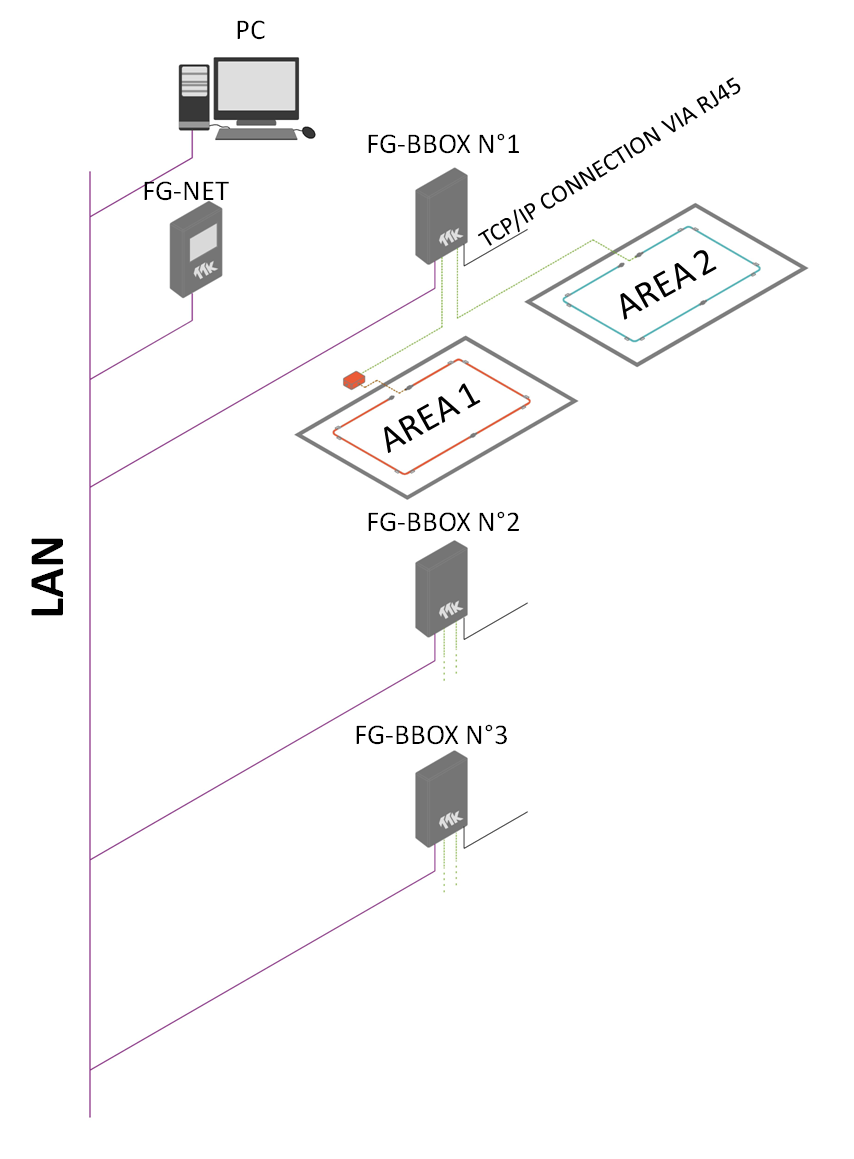 Connection diagram of FG-NET, FG-BBOX and a PC in a Network