>

Focus on TTK Middle East
+ Toggle navigation
Focus on TTK Middle East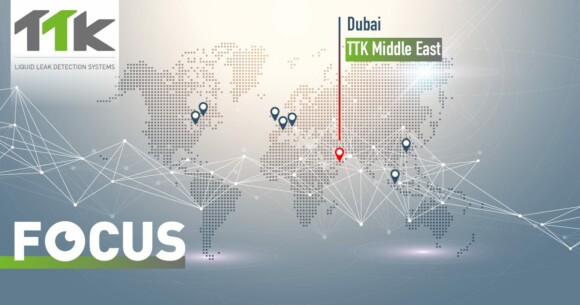 TTK Middle East FZCO (TTK ME), based in Dubai since 2006, is TTK's subsidiary in the MEA regions.
A proven industry leader in Water & Fuel leak detection solutions in the region, TTK ME has installed over 6,000 kilometres of addressable, reusable water & hydrocarbon leak detection sensing cables in collaboration with our local partners since 2006. More than 400 technicians have now been trained locally.
Thanks to the strong local partners' network, TTK solutions are present not only in the most iconic buildings in numerous countries in the Middle East and Africa but also in data centres, commercial environments, as well as manufacturing and production locations.
Beyond the vast number of projects achieved, TTK ME is especially proud to have built solid and lasting human relationships with our local business partners. During the holy month of Ramadan, we had the pleasure to share an Iftar to say how grateful we are for these relationships. To all of our partners, a big thanks for your ongoing trust and confidence.
Contact the TTK ME team for your water/oil leak detection projects today!