>

The First IPv6 Full Supported Leak Detection System from TTK
+ Toggle navigation
The First IPv6 Full Supported Leak Detection System from TTK
The First IPv6 Full Supported Leak Detection System From TTK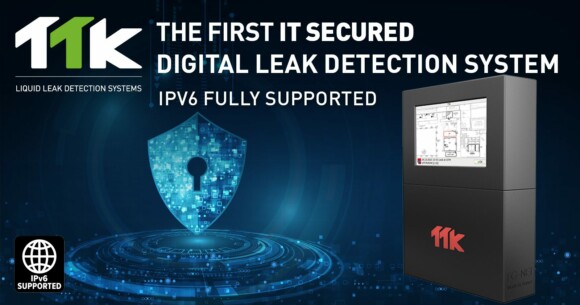 TTK Launch IPv6 Full Support
As the number of devices connecting online continues to grow, so does our need for IP addresses. That's why the Internet is currently in a transition period of migrating from IPv4 to the newest version of the Internet Protocol: IPv6.
We are excited to announce that the digital liquid leak detection monitoring panel FG-NET and its satellite devices FG-BBOX and FG-RELAYS are the first digital leak detection system in today's market with full support for the Internet Protocol Version 6 (IPv6) address.
With IPv6 becoming more prevalent in the data centre industry, you may already be on the path to IPv6 deployment with your network and applications. TTK has support for IPv6 so that organizations can have both addresses based on a user-defined preference, for the IP - v4 or v6 address - or the MAC address, to link between FG-NET*, FG-BBOX* and/or FG-RELAYS* panels.
*: All three panels now offer a full support for IPv6 with FG-NET v4.5.1 and FG-BBOX/FG-RELAYS v1.7.
What is IPv6?
IPv6 (Internet Protocol version 6) is the sixth revision to the Internet Protocol and the successor to IPv4. It functions similarly to IPv4 in that it provides the unique IP addresses necessary for Internet-enabled devices to communicate. However, it does have one significant difference: it utilizes a 128-bit IP address.
Key benefits of IPv6 include:
No more NAT (Network Address Translation)
Auto-configuration
No more private address collisions
Better multicast routing
Simpler header format
Simplified, more efficient routing
True quality of service (QoS), also called "flow labeling"
Built-in authentication and privacy support
Flexible options and extensions
Easier administration (no more DHCP)
To learn more about IPv6: https://en.wikipedia.org/wiki/IPv6