>

Smart Reusable Hydrocarbon Point Sensor
+ Toggle navigation
Smart Reusable Hydrocarbon Point Sensor
Smart Reusable Hydrocarbon Point Sensor
Fast response and re-usable, the FG-ODP Point Sensor is suitable for outdoor installation, as it is unreactive to water, IP68 marked and UV resistant.
Connected to a TTK alarm and monitoring panel, it alerts at a very early stage when in contact with hydrocarbon.
FG-ODP detects diesel fuel, jet fuel, gasoline, crude oil and many other hydrocarbon liquids. Detectors with low/intermediate/high levels of sensibilities are available to cover different leak detection requirements. Contact our team to get more insights on how to choose the appropriate detector.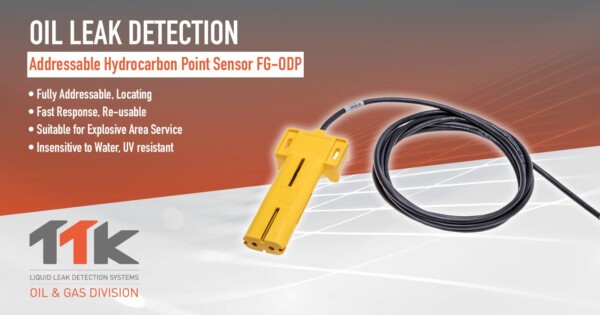 Typical applications
Oil storage tanks

fuel supply pipes

Generators

Sumps, pits, basins, manholes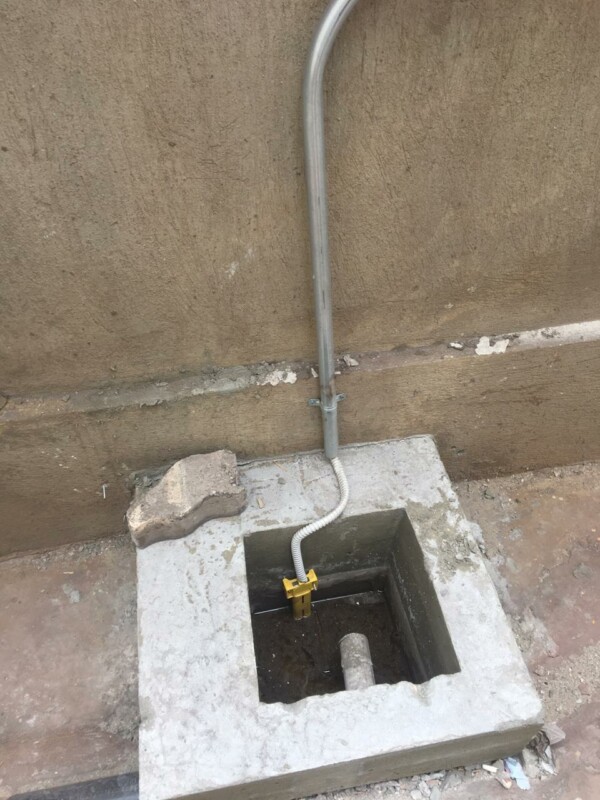 FG-ODP point sensor placed in a drain pit to detect leaked hydrocarbon floating on water at storage tank perimeter
FG-ODP point sensor placed inside a floater to avoid contact with possible hydrocarbon iridescences inside a manifold chamber – retrofitting of a vehicle service station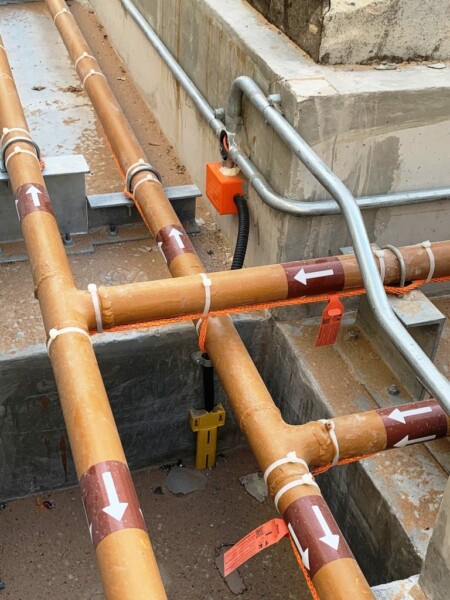 Fuel pipe network of a data center: FG-ODP point sensor placed in a sump on the fuel pipe culvert, where fuel leak may stagnate, to reinforce the protection of oil sensing cables.
Technical Advantages
Reliable detection:

Reactive to liquid hydrocarbons.
Non-reactive to water, inorganic pollutants and external loads (pressure). UV resistant.

Can be reset and reused, allowing reduced OPEX (operational expenditures) and testing leak detection under real conditions.
IP68, suitable for outdoor installation
Easy to install and remove.

Suitable for Explosive Area Service
Compatibility
Fully compatible with all TTK hydrocarbon leak alarm panels and satellite devices.
System layout
FG-ODP can be connected to all TTK hydrocarbon leak alarm panels. Below is an example with FG-ALS4-OD:
For further design schematic, please refer to the design guide.
Product Details
Learn more about the hydrocarbon point sensor FG-ODP on the product page.
Need Help?
Fill out our contact form or email us at enquiry@ttk.fr, and we will have one of our engineer experts contact you.