>

Architecture design comparison between TTK and a conventional system
+ Toggle navigation
Architecture design comparison between TTK and a conventional system
Architecture design comparison between TTK digital and an analogue system
For TTK Digital System:

Simplified system architecture.

1 single output from a single digital panel (FG-NET, FG-SYS) can monitor all 3 areas, no need of any slave module.
It detects multileaks: 4 leaks (even simultaneous) on 3 areas.
It detects multileaks + cable break fault: 4 leaks and 1 cable break.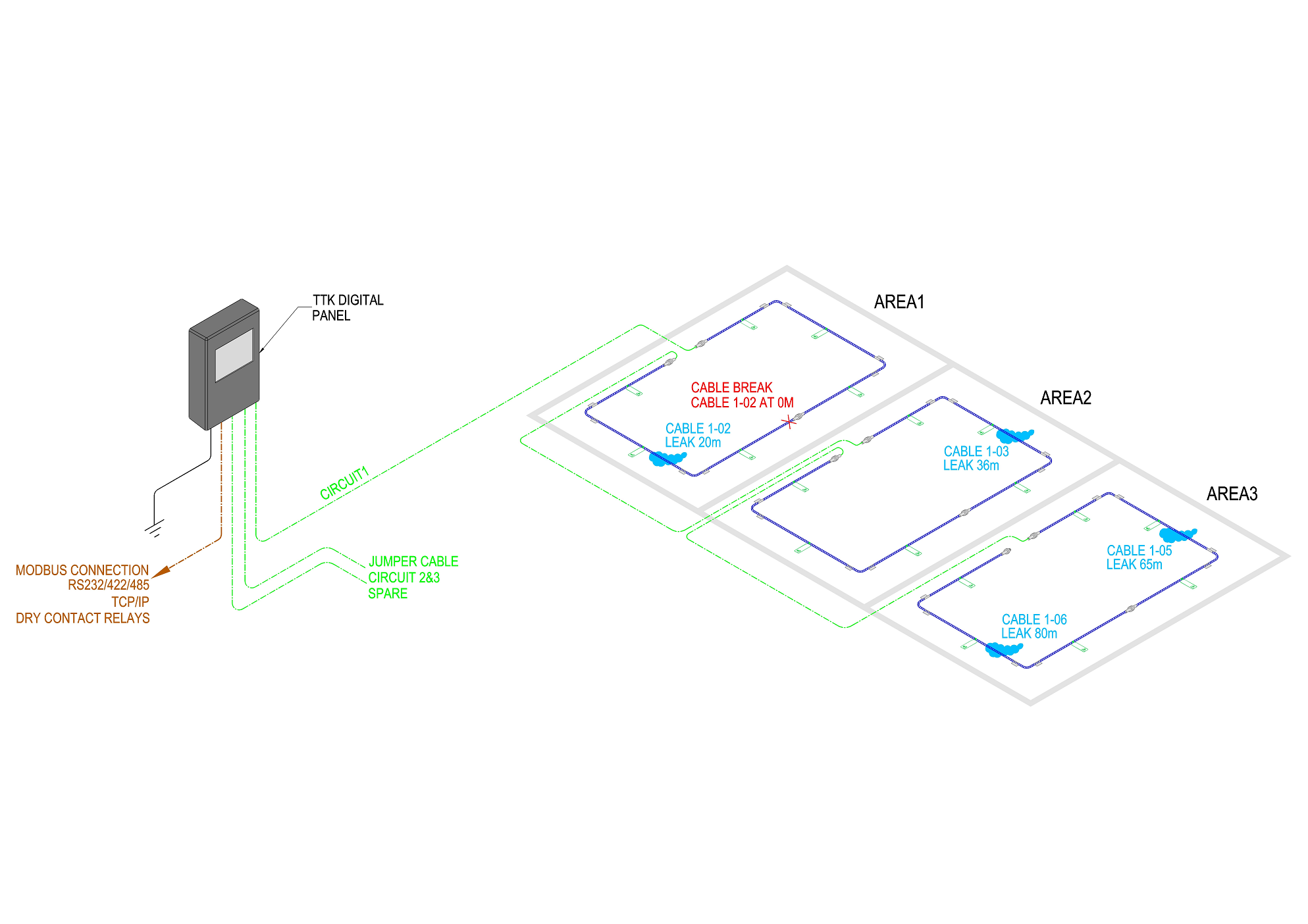 For a typical conventional analogue system:

Architecture of the "master-slave" type
1 master panel + 3 slave modules are enquired to monitor all 3 areas.
In case of multileak: only the first leak can be located precisely; others are detected but without precise location.
In case of multileaks + cable break fault: no leak can be detected after the cable break faults in the same area.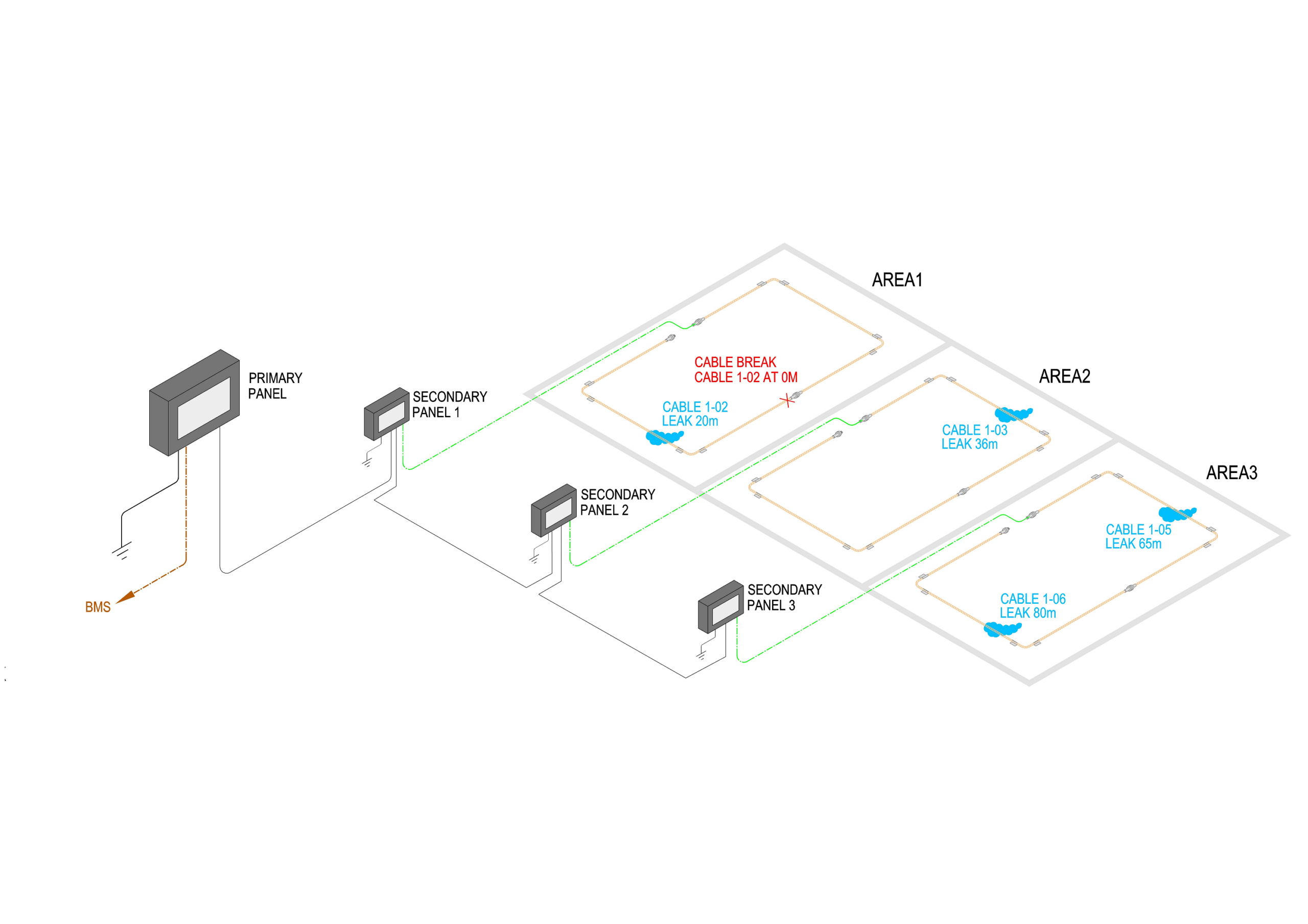 The TTK system simplified architecture is possible thanks to the unique digital technology which results in addressable cables and powerful and versatile control units.
To learn more about TTK systems design, download our Design Guide.