>

The ideal leak sensor for high humidity environments
+ Toggle navigation
The ideal leak sensor for high humidity environments
Instant leak detection point sensor
The FG-ECP-M is a Point Sensor for water leak detection equipped with two stainless steel probes. It is designed and ideally suited for high humidity environments. With its ingenious design of two probes 2 centimetres apart, it offers particularly good resistance to false alarms caused by humidity and condensation while still effectively triggering an alarm when both probes are simultaneously in contact with water.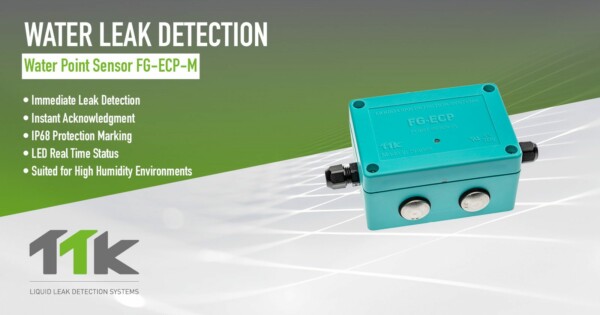 Product Features
The point sensor is equipped with a high visible LED to provide instant status identification.
The FG-ECP-M point sensor constantly checks the correct functioning of the probes and warns in case of malfunction.
IP 68 protection marking. FG-ECP-M is dust and water resistant.
The FG-ECP-M is small and light, making it easy to handle.
Technical Advantages
Immediate Leak Detection
Instant Acknowledgment
IP68 Protection Marking
Easy to Install and Remove
No false alarm due to high humidity environment and condensation
Compatibility
The point sensor FG-ECP-M is fully compatible with all TTK digital water leak alarm panels (FG-NET, FG-SYS, FG-BBOX).
Typical applications
Plantrooms
bunded areas
drip trays
water pits
Drawing examples with the point sensors: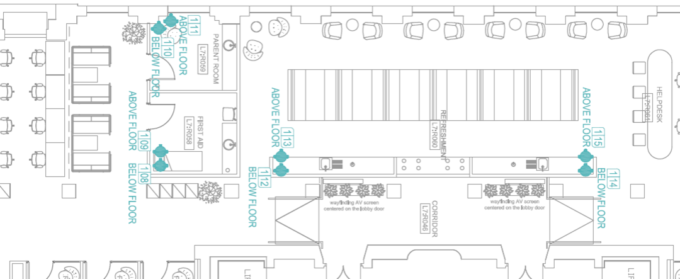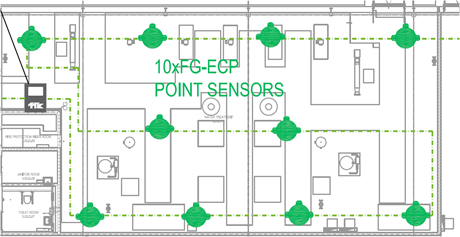 Product Details
To download the datasheet of the FG-ECP-M point sensor with stainless steel probes on the product page, click here.
Need Help?
Fill out our contact form or email us at enquiry@ttk.fr, and we will have one of our engineer experts contact you.