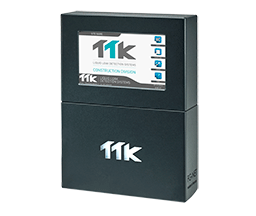 Oil Leak Detection Locating Solution
With FG-NET Unit
This oil leak detection solution contains FG-NET monitoring digital unit, FG-OD oil leak detection sense cable and oil system accessories. FG-BBOX can be added to increase the FG-NET unit's capacity.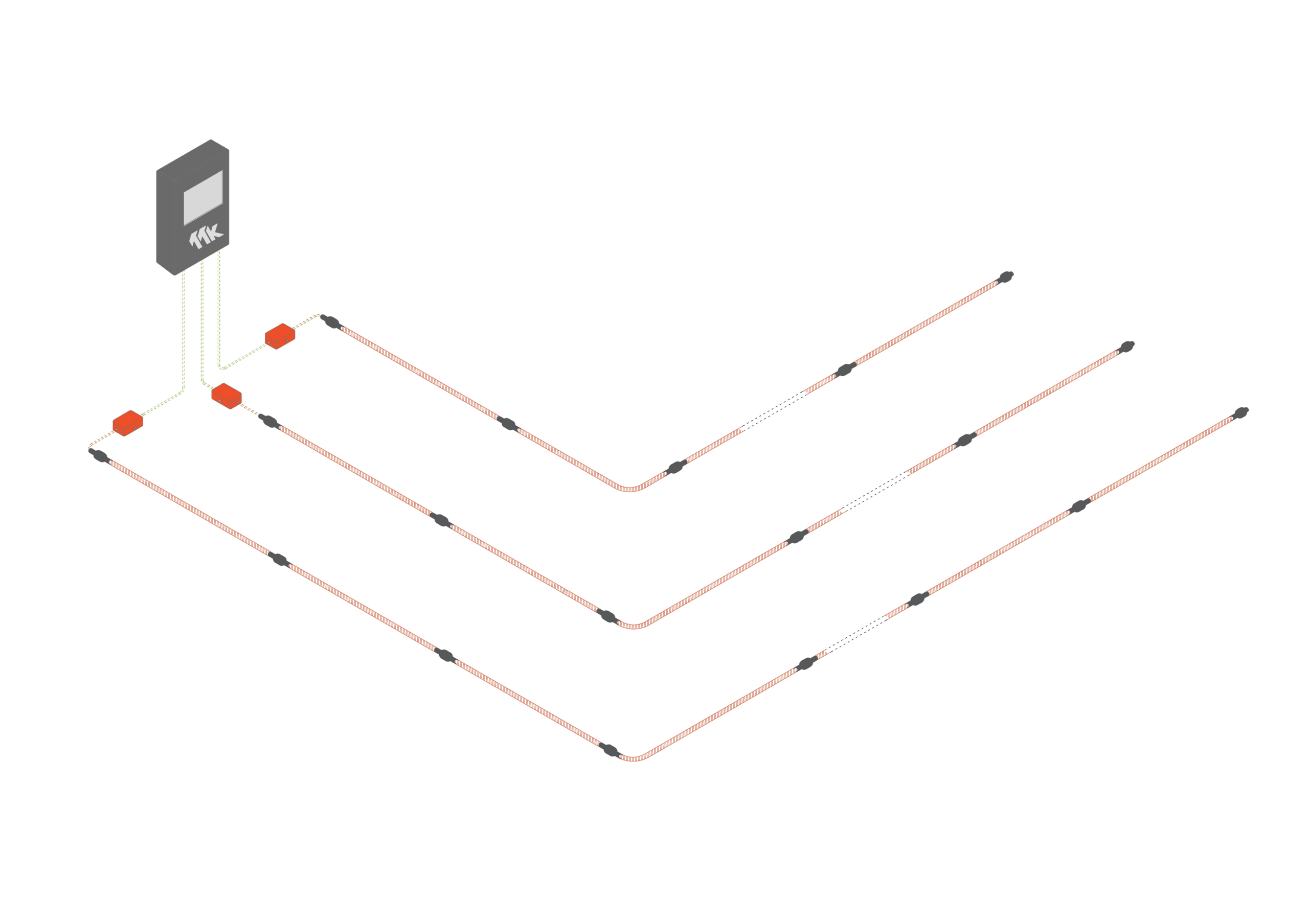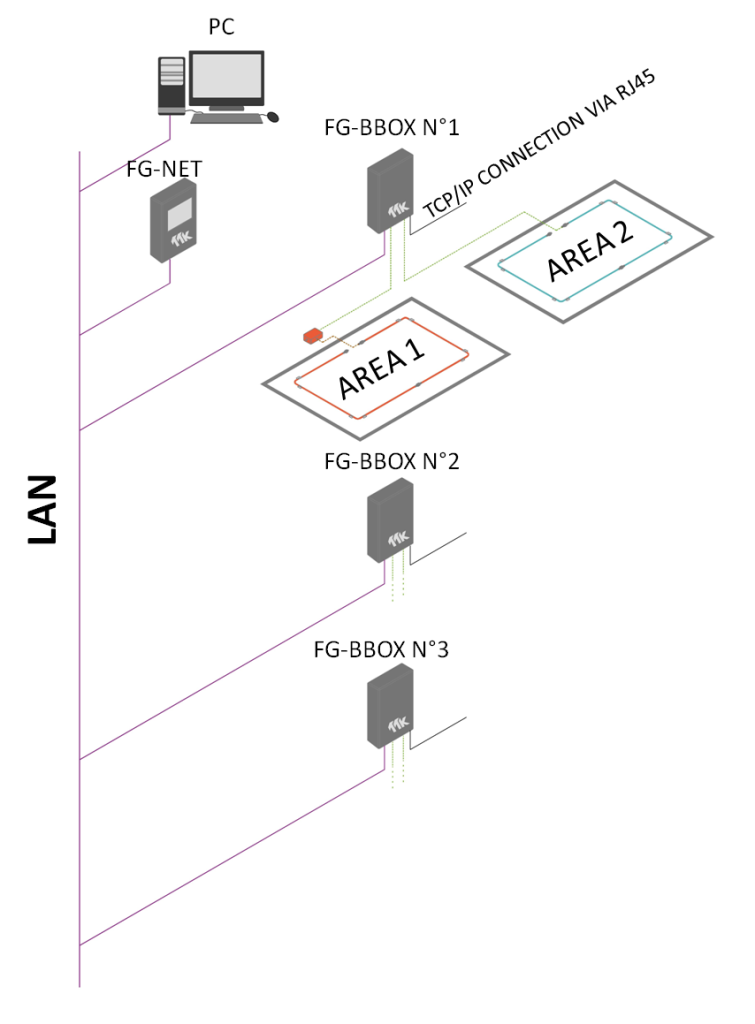 Digital Unit for Leak Detection FG-NET : The FG-NET unit is designed to be used for water, bases, acid and hydrocarbon leak detection. Ideal for mission critical areas such as data centers, trading floors, semi-conductor plants, FG-NET unit can display a precise location (to the nearest metre) on a dynamic map. It detects simultaneous leaks hence avoid "a leak hide another" risk. Furthermore, the FG-NET digital unit can transmit the leak information to other LAN-connected equipments (such as BMS) via TCP/IP and JBUS/MODBUS communication protocols.
Satellite Device FG-BBOX: Can be added if necessary. The FG-BBOX is a satellite device of the TTK FG-NET Digital Unit. It is monitored by FG-NET via a standard Ethernet network. It expands FG-NET to manage two additional circuits of sense cables with up to 1200 metres of additional Sense Cables.
Oil Sense Cable FG-OD : FG-OD is the latest innovative technology in oil detection. It is a fast response, re-usable and ATEX approved oil leak detection sense cable.
Accessories : TTK leak detection systems offer a full range of connection accessories and kits as diversion boxes, leading cables, end terminations. These items assure a proper functioning of the systems.